---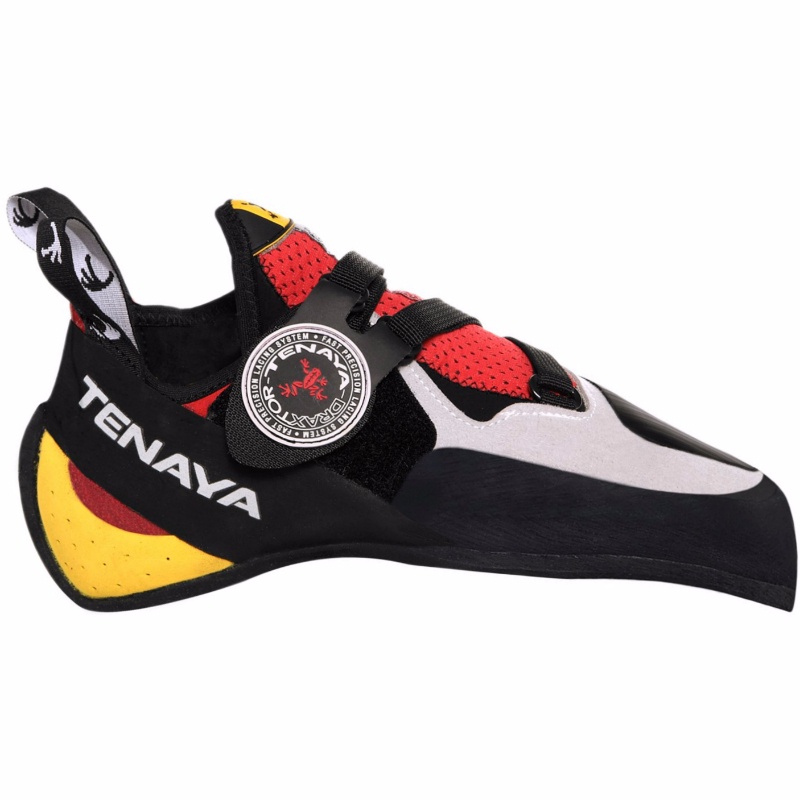 Tenaya Iati
---
Manufactured in the perfect combination of natural and synthetic leather to join the advantages of both materials, IATI stands out due to its amazing wide range of response, great performance, unparalleled comfort and the easy way to climb in all difficult situations as well as in the hard work of friction and adherence.
It has been created using the RB RangeX Technology developed by Tenaya, which favours a dynamic response and perfect balance, leading to superior performance in all kinds of testing situations. As with other Tenaya models, the IATI features SXRDynamics, a moving tightening system incorporating design elements in the sole and structure of the shoe and patented Draxtor, the fastest, most efficient and precise lacing system in the market today.
Its great precision, strength and balance give you an exceptional performance in all kind of climbing disciplines, from bouldering on tiny edges and friction-slopers to long endurance pitches on steep routes.