---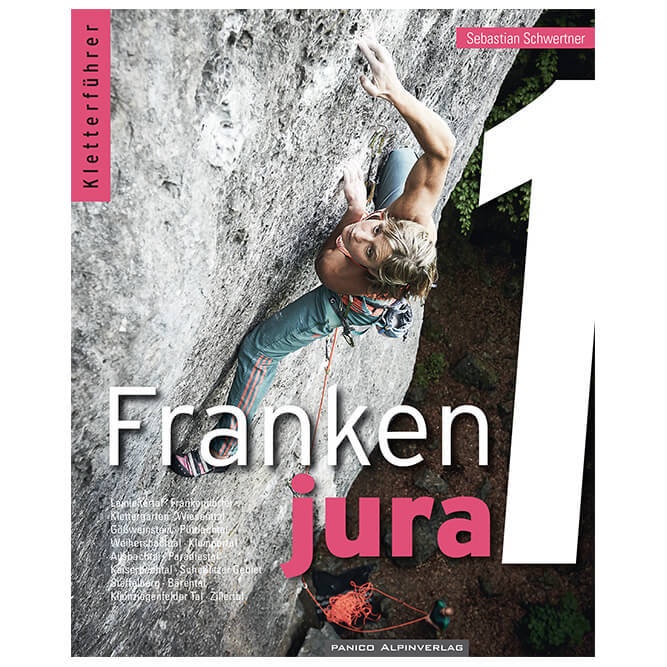 Frankenjura Band 1
---
This is the 2016, 9th edition of Volume 1 (Band 1) of the guidebook to Frankenjura - the most important climbing area in Germany where there are more than 10,000 routes between the cities of Nuremberg, Bamberg and Bayreuth.
The climbing areas within Frankenjura are divided in two volumes. This first volume (Band 1) describes the cliffs of the northern part - the areas covered are Leinleitertal, Wiesenttal, Gossweinstein, Pttlachtal, Weihersbachtal, Klumpertal, Ailsbachtal, Paradiestal, Kaiserbachtal, Schesslitzer, Staffelberg, Kleinziegenfelder Tal, Barental and Zillertal.
For the first time, the GPS coordinates are listed to all rocks.
Each of the areas is introduced with a short overview (in German) and detailed map showing parking and approach. Each crag has a short text (in German) giving the exact details. Each cliff has one or more drawn topos. The introduction to the guidebook is in German, French, and English.